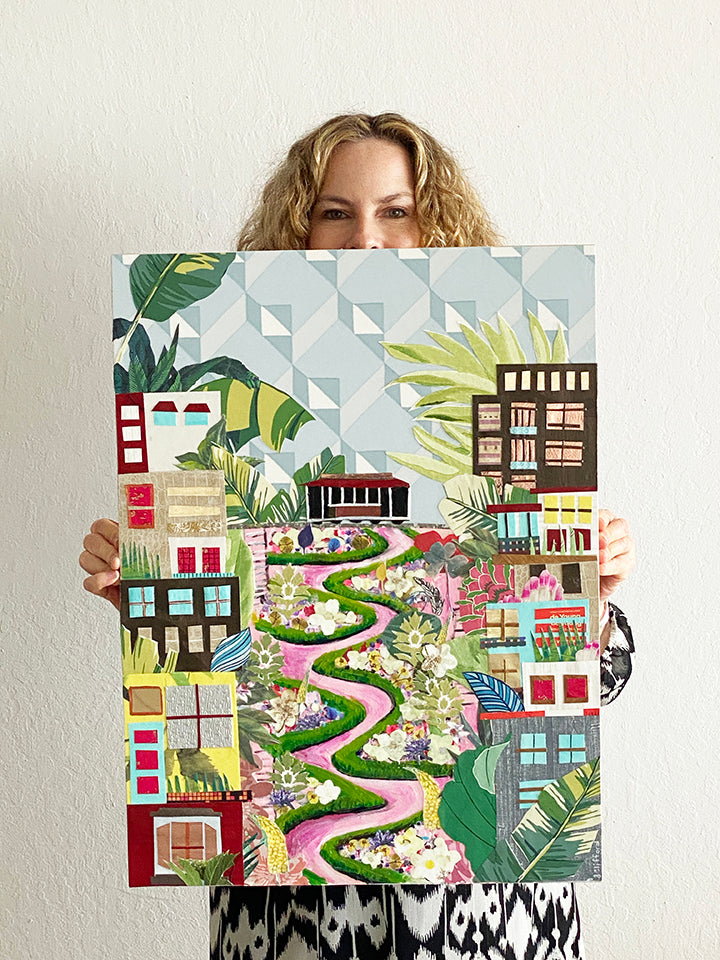 Original Collage
Calling all the travel lovers and day dreamers--this collection is for you!
Spruce up your nest with original art that will connect you to your
treasurable memories, and inspire you to make new ones.
Wood Blocks, Canvas, Art Prints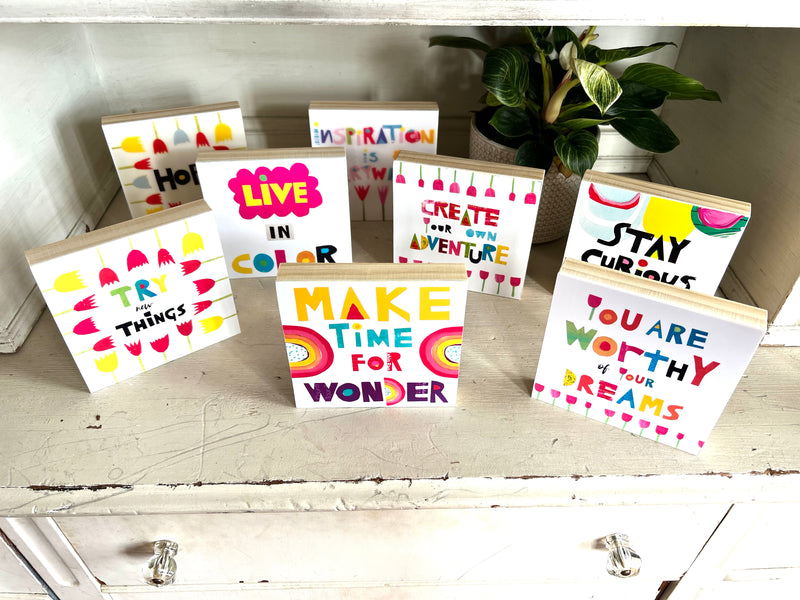 New Collection Alert!
This collection started as a hobby during Covid, using random bits of paper and glue in my art journal to create uplifting affirmations that would encourage me to live more inspired.
On a recent trip to Vietnam, I brought my art journal and started to create more of the mantras and had the idea to share them with the world. 
Each print is mounted by hand to wood blocks. You can display them on your desk (they sit upright), or hang them on your walls.
I hope they bring you as much joy as they bring me! 
COLLAGE ART MADE OUT OF PAPERS COLLECTED ON TRIPS!
Let's make your travel adventures unforgettable!
My collages are made by hand with a special collection of papers sourced in each city, like maps and ticket stubs, coupled with designer wallpaper samples.
Each original collage is handmade, scanned, and digitally edited to produce a multitude of elevated art souvenirs and gifts for you to enjoy. 
I hope my art connects you to your treasurable memories and inspires you to make new ones! 
Collect Memories. Live Inspired.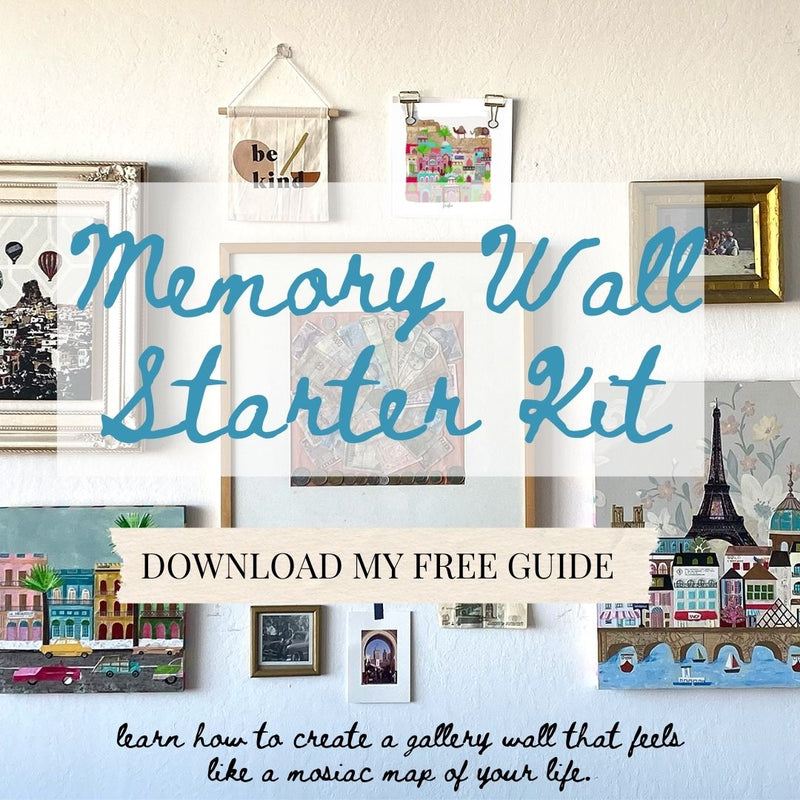 FREE GUIDE.
Learn how to create a travel-inspired Memory Wall in 4 easy steps.
Create a gallelry wall that reads like mosaic map of your life, highlighting your best memories and travel dreams.
Learn How to Sell Your Art at a Craft Market in 30 Days.
If you're an artist who wants to sell your art a craft market, this guide is for you.
What customers are saying...
"Jennifer, I LOVE MY COLLAGE. I placed it in the most visible place in my house so that I can see it often. It makes me so happy and brings back such amazing memories from when I lived in Santa Barbara. thank you." Kathleen
"Hello Jennifer, my best friend received your two pieces. She was in tears and said they were so beautiful and took her right back home, especially the poppy flowers and all the textures and beautiful colors. Thank you for bringing happiness and beauty to my best friends life." Ani
"Jennifer, the two prints I ordered arrived yesterday. They are gorgeous! They are even more gorgeous in person than on Instagram. The print of Paris literally took my breath away! Goal now is to one day own one of your originals.❤️ " Sandi