Collage Art Made Out of Papers Collected on Trips
I craft my collages by hand, sourcing a collection of papers from every city I visit, coupled with designer wallpaper samples. In some instances, I even incorporate pressed flowers, adding an extra layer of intricacy to each unique piece.
Each original collage is handmade, scanned, and digitally edited to produce a multitude of elevated art souvenirs and gifts for you to enjoy. 
I hope my art connects you to your treasurable memories and inspires you to make new ones!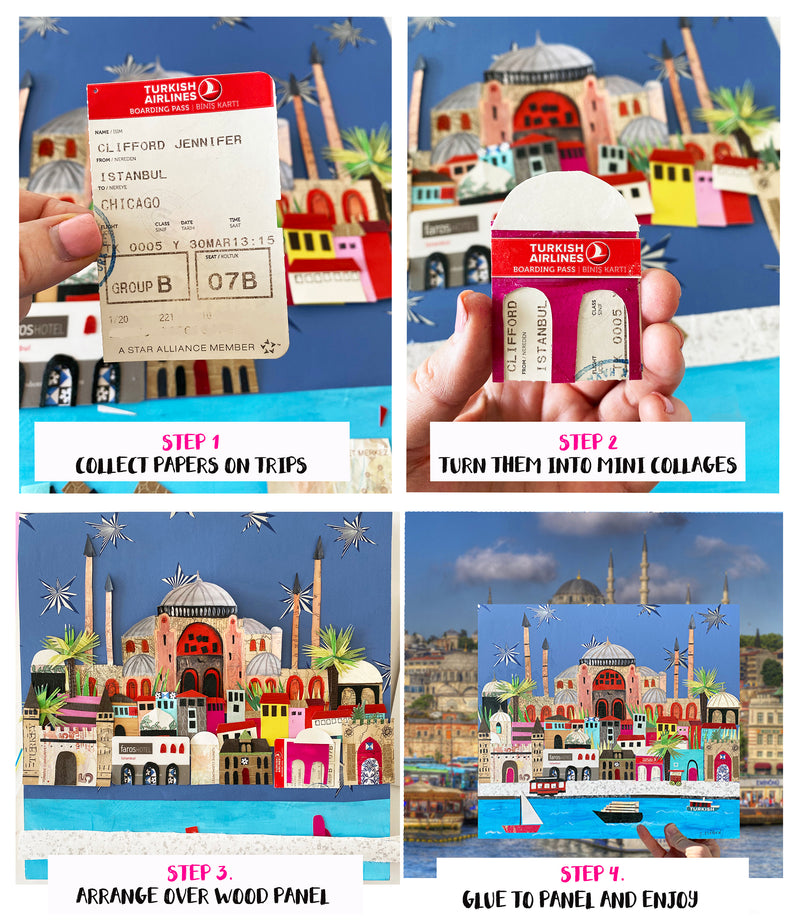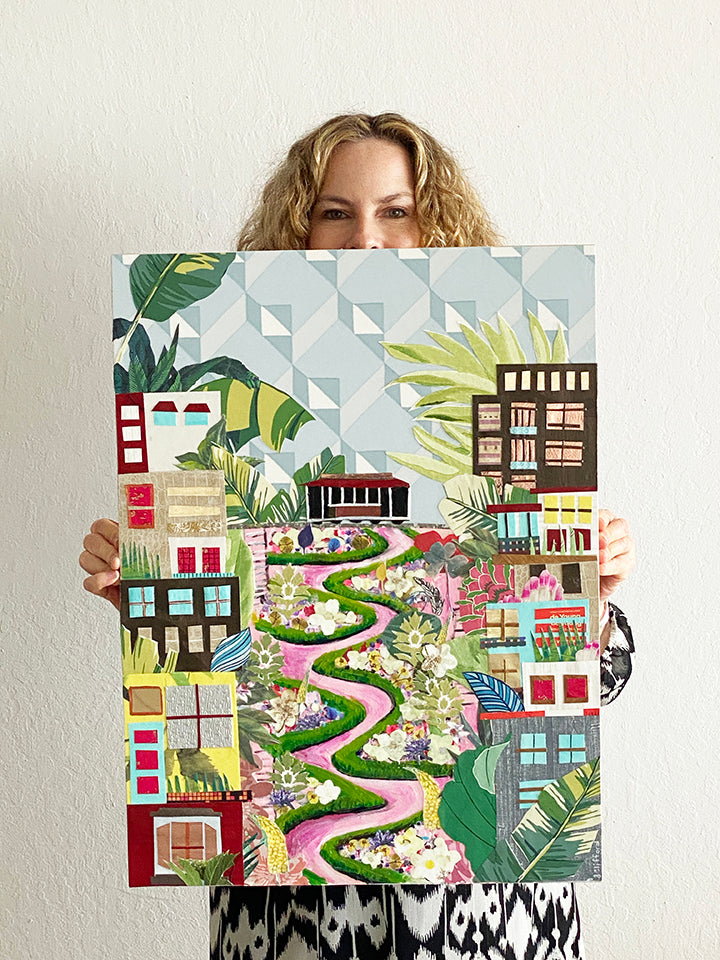 Original Collage
Calling all wanderlusters and daydreamers.
Dive into my collection of original collages that serve as artistic passports to your favorite travel experiences. These unique pieces of art not only adorn your living space with the essence of your treasured memories but also ignite the spark for new adventures.
Let your walls become windows to the world, a visual journal of your travels, one collage at a time.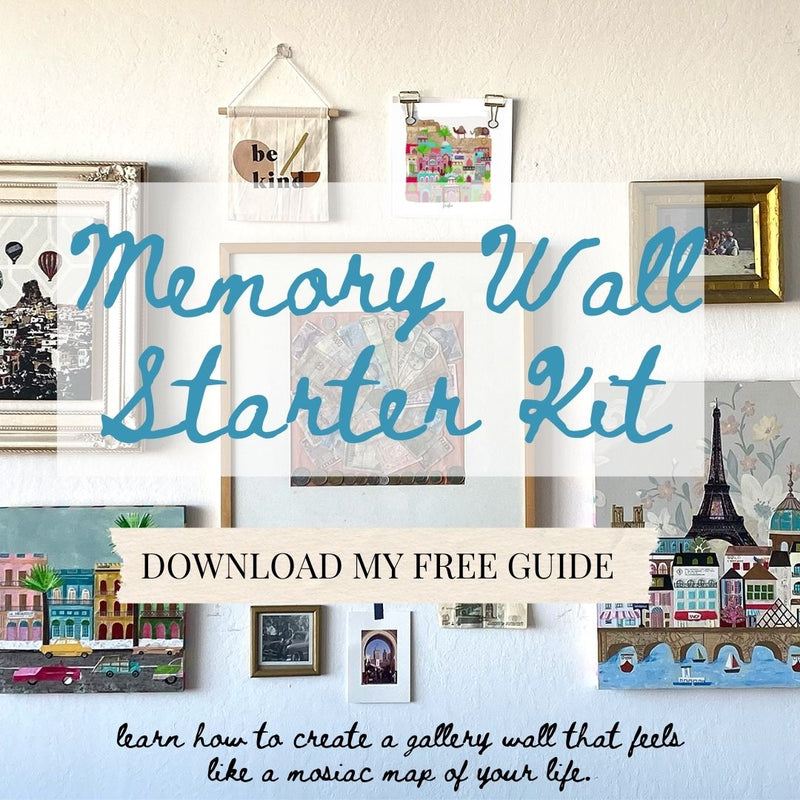 Free Guide
Learn how to create a travel-inspired Memory Wall in 4 easy steps.
Create a gallery wall that reads like mosaic map of your life, highlighting your best memories and travel dreams.
Get Ready to Sell Your Art at a Craft Market in 30 Days
Calling all artists dreaming of showcasing their craft at markets, unlock the path to business growth.
What customers are saying...
"Jennifer, I LOVE MY COLLAGE. I placed it in the most visible place in my house so that I can see it often. It makes me so happy and brings back such amazing memories from when I lived in Santa Barbara. thank you." Kathleen
"Hello Jennifer, my best friend received your two pieces. She was in tears and said they were so beautiful and took her right back home, especially the poppy flowers and all the textures and beautiful colors. Thank you for bringing happiness and beauty to my best friends life." Ani
"Jennifer, the two prints I ordered arrived yesterday. They are gorgeous! They are even more gorgeous in person than on Instagram. The print of Paris literally took my breath away! Goal now is to one day own one of your originals.❤️ " Sandi